ATOM is a full service product development and design firm that works to innovate and commercialize new products, technologies and markets globally.

News
ATOM expands with an exciting venture into the Boston area with its world class product development and innovation services anchored at the Cambridge Innovation Center (CIC) - the technology hub of Cambridge Massachusetts.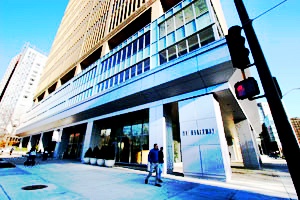 Visit our headquarters in Scottsdale Arizona at SkySong, home to global business, technology, innovation, research and education.

S2Hammer Project: Build. Share. Inspire.
Since the inception of the S2 Hammer we've had plenty of time to be creative with it. We've been pounding nails long enough, and now it's your turn. We have put hammers with serial #'s into the hands of creative minds and are allowing them to circulate and generate projects that we could not conceive of ourselves.
Have a creative hammer project?